EDI
Optimize and integrate with EDI
Integration with multiple Markeplaces
EDI (Electronic Data Interchange) enables the exchange of standardized documents between the computer systems of those involved in a business relationship.
The sharing of the same communication code at a business level has provided a reduction in the number of documents that are exchanged in the different commercial operations allowing to speed up the business communication processes by offering all the details of a purchase order or invoice to the customer or supplier.
Any company, whatever its management solution (ERP), can adapt its platform for the transfer of communication by EDI thanks to the use of a common language that allows different information systems to interact with each other (orders, delivery notes, invoices, inventories, price catalogues, etc.).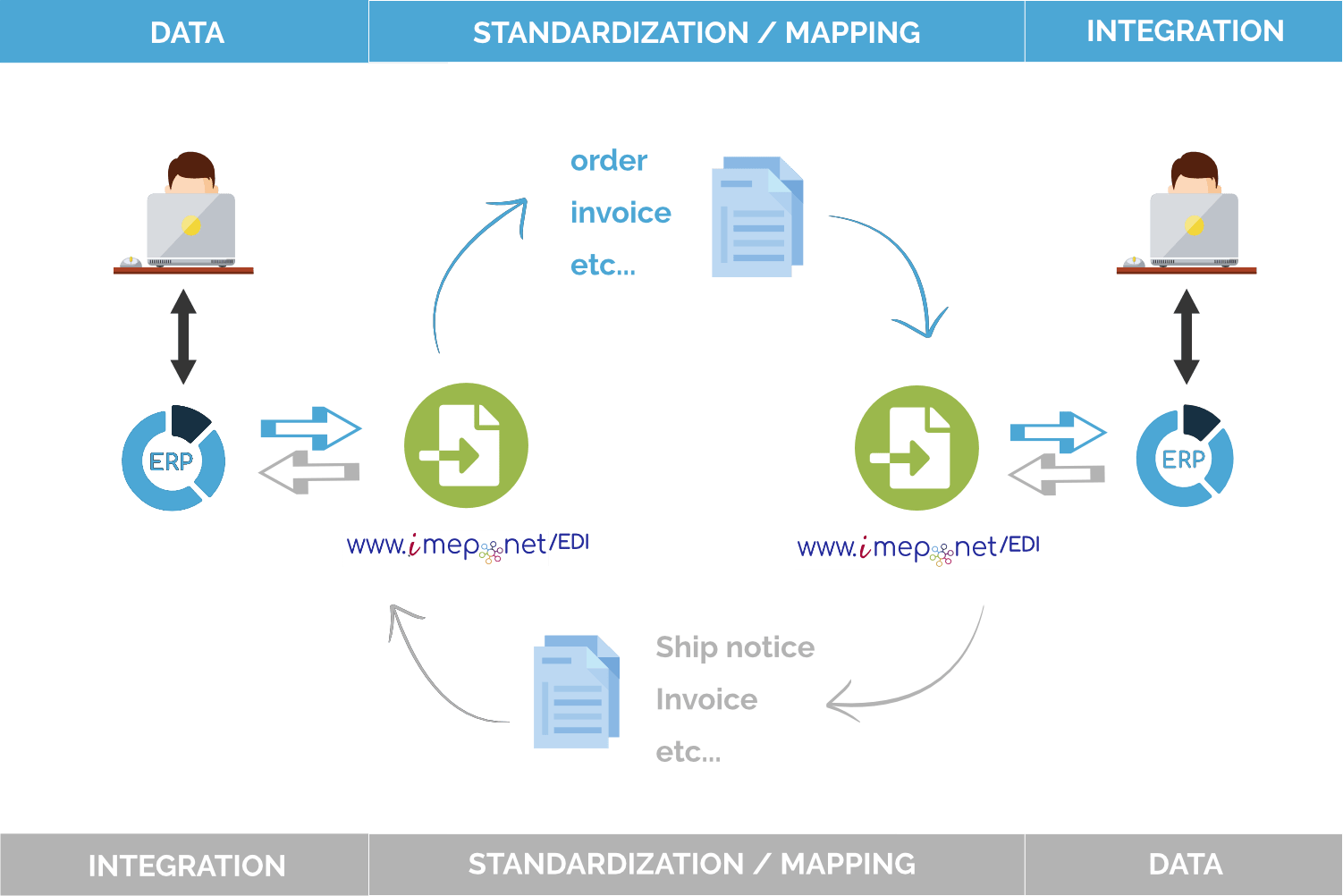 INTEGRATION
Fast integration
Integration of communications with the companies internal IT systems
AUTOMATISATION
Replace manual processes
Automatic processing of commercial transactions
Automatic transactions with Amazon and others marketplaces
Sending and receiving more accurate information
ERP
Synchronization of customer masters data
Amazon connector
Connector with any ERP or internal management system
DASHBOARD
Complete display of transactions and orders
Analytical data
Track orders
Complete visibility & control
OPTIMISATION
Optimization of the administrative, logistic and management processes of the companies
Reduction of the times of reception and delivery of the merchandises
Improved monitoring of transactions
COST REDUCTION
Reduction of economic costs by computerising all the company's communication processes.
Automated invoicing and Shipping notes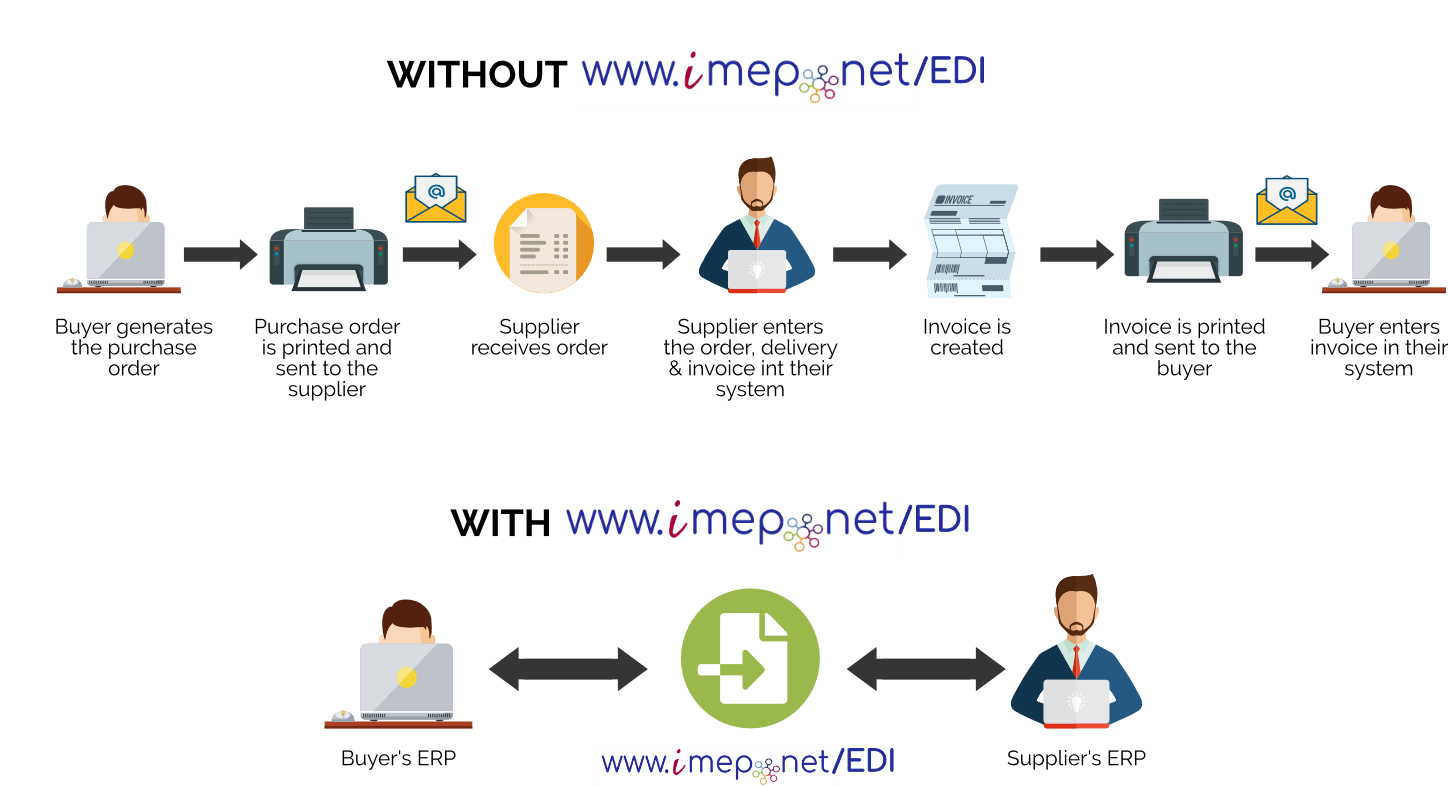 Helping you grow your business!
Let us demonstrate how we can help you grow your business with iMep.net