SII
Easy fast and safe with low costs
Easy and secure platform
Over 62,000 companies throughout the country are required to adapt to the new SII system, including:
Large companies with annual turnover over 6 million euros.
Corporate groups for VAT purposes.
Registered in the REDEME or monthly tax refund system.
Those companies that voluntarily want to join this new VAT bookkeeping system can also adopt the SII.
Any affected company must be operating with the new SII system from July 1, 2017. The starting date for the Tax Authorities is January 1, 2018.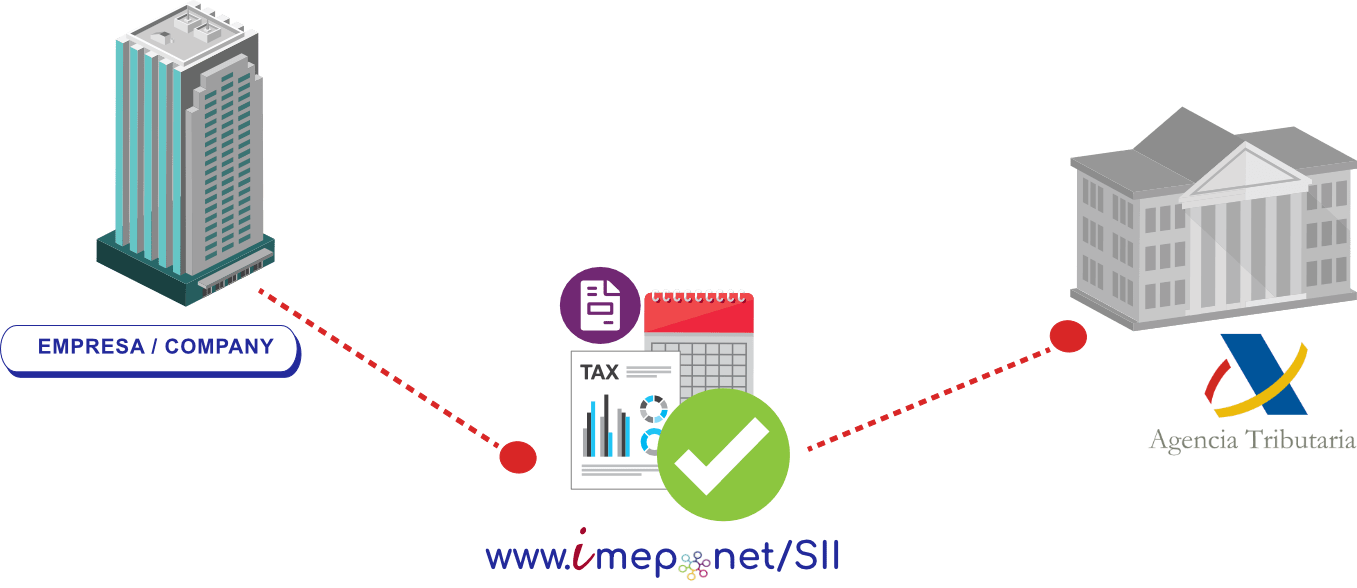 Solutions adapted to your needs
• Connection with whichever ERP but it is also possible to upload the tax information manually from an Excel document
• Continuous connection to the AEAT automatically
• Generation of all required files for SII
• We maintain control over the status of transactions (additions, deletions, modifications and cancellations) at all times
• Real-time management of VAT notifications
• Batch and Record Management and Statuses
• Automatic or manual processing of files
• Automatic or manual reprocessing
• Alert management
• Dashboard Central
• Reconciliation with the data sent and actually uploaded to the Inland Revenue
• As a specialist in ERPs and EDI processes, MCR solutions has truly innovated to offer you a simple platform for the user that at the same time meets the technical and complex requirements of AEAT.


Helping you grow your business!
Let us demonstrate how we can help you grow your business with iMep.net